Inspired by:- Mobelaris
From
£66.75
Normal price
£89.00
Delivered 10-12 weeks
Upon ordering your items will be handcrafted especially for you. This takes time and expertise so we allow 4 -5 weeks for manufacture, quality assurance and packaging. 4 weeks travel to the U.K., and then there's customs clearance and admin. It's worth the wait!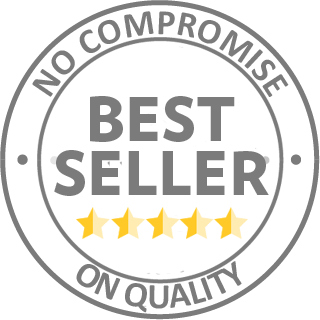 Learn More
Quality Guarantee
Occasionally you may find some of our bestseller/ most popular classics cheaper elsewhere but rest assured you get what you pay for. Having collaborated with this particular factory for the last 15 years, they do not cut corners, they only use the best materials and upholstery. Our strict quality control measures, attention to design detail and personal customer care is second to none
Product Specification
Frame: Polypropylene Metal
Legs: Light Wood Legs
Cushion: PU
Feature: Modern Comfort
Warranty: 5 Years

Ass embly: Needs Assembly
Instructions: Included
Clean: Dust Polish
Please Note: Can Not Split Box
More Information
More Information

| | |
| --- | --- |
| Manufacturers Sku | 293-CPP3 |
| Dispatched Date | Delivered 10-12 weeks |
| Lead Time | 10-12 weeks |
| Fibreglass: | No |
| Upholstery | No |
| Featured Product | No |
| Material | N/A |
| Color | N/A |
| Size | N/A |
| Chaise | N/A |
| Piping | N/A |
| Select Guarantee | Bestseller Badge |
| Five Years Gurantee | Yes |
| Colours | No |
| Sample Fabric | No |
| Fabric Choice : | No |
| Heading 1 | Nordic Style |
| Heading 2 | Quality Build |
| Short Description 2 | Built to last, with a polypropylene shell seat, polyurathene cushion and sitting on sturdy light beech legs. This chair is easy cleaned, with a little bit of give in the shell of the seat adding a little bit more comfort that a rigid up right seat. |
| Heading 3 | No |
| Short Description 3 | No |
| Heading 4 | No |
| Short Description 4 | No |
| Private Event | Use Category Settings |
| Private Event Landing Page | Login Page |
Product Information
Dimension: Width 57cm, Depth 54cm, Height 80cm
Seat Dimension: Height 47 cm
Packing Dimension: Box 1: Width 61.5 cm, Depth 64cm, Height 55 cm
Packing Dimension: Box 2: Width 57 cm, Depth 57.5cm, Height 46.5 cm
Total CBM: 0.370 Weight: 6.1kgs (per pc)
Weight: 24.4kgs (4 pcs)
Safe Shopping

✕

Quality Guarantee
Mobelaris deliver beautifully designed, modern furniture with outstanding attention to detail direct to you. We cut out all of the middlemen, we don't have any showrooms, and we don't employ any salespeople. That means you get high-quality furniture at radically lower (and much fairer) prices than you would at a typical retailer.
We choose only the best factories that have superb quality control, not only in materials, but also in continuity of their manufacturing processes -- it's about making a quality product at a price consumers can afford.
Mobelaris offer a 5 year manufacturer warranty on all product, many items are manufacturered to order so lead time will apply. This is a manufacturers warranty Terms & Conditions apply click here
✕

30-Day Satisfaction Guarantee
We are confident you'll love your new Mobelaris furniture weve spent years choosing the best manufacturers at a competitive price point, without compromising on quality of super furniture and light and customer support.
However if your not happy with your products we offer 30 days retruns policy. We'll arrange to have it picked up and refund the full cost of the product you decide to return, we do state though that the item is to be in a 100% resellable condition.
Read more about our returns policy in the Terms and Conditions section here. Please also see current / updated weekly FAQS here
✕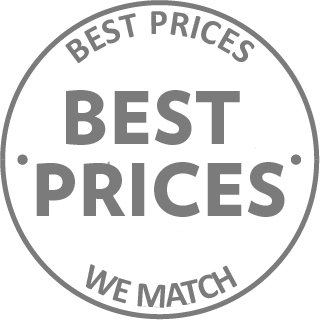 Price Competive V's Quality & Service
We try to remain competitive in a very competitive arena. The manufacturers we have choosen are the best in the market, we've spent years working with selected factories and have done so for a reason, this isnt just about the quality of the products but the service they provide be it after service, lead times or just damn right good communication.
Whilst however we do mark up our products accordingly there are lower quality products on the market which do have a place in this large online arena. If you however are looking for a piece of furniture or lighting to last a long tme you have come to the right place. Unlike most online store we have a manufactures warranty of 5 years, we offer some of the best photography and videos to show the customer the quality of the goods so they can make the right decision.
If you have found products that are more cost efficient than ours please contact us with the product names, qty and URL of competitors so we can assess if we can match. We will however not set up selve up to fail by offer inferior quality goods, its just not what were about.
Product Description
Nordic Style
The Nordic dining chair from Mobelaris offers design and comfort with modern design. A design piece that will be suit many table options, glass, wood and fibreglass. Full fill your design aspirations with our Nordic modern dining chair.
Read More
Read Less
Nordic Style
The Nordic dining chair from Mobelaris offers design and comfort with modern design. A design piece that will be suit many table options, glass, wood and fibreglass. Full fill your design aspirations with our Nordic modern dining chair.
Original Designer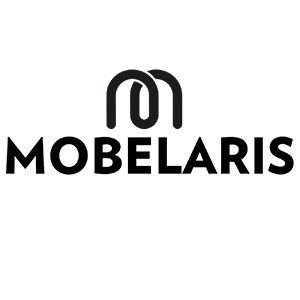 About the designer :
Mobelaris
View all products(59)
At Mobelaris our team of design hunters try to source the finest designer classic and modern furniture and lighting for our broad selection of customers. From Estonia to China we're always on the look out!
The name Mobelaris is only used to describe the characteristics of the goods made to the original design, and not as a trademark.