Our Passion
At Mobelaris we are just that -- Passionate about presenting an ever changing range of original contemporary design. We do, of course, have furniture designers, but we are also excited to be introducing both new and established designers and designs from a number of fields. All prepared to their own personal take on household staples and more original accent pieces.

Our contributors cross over form a variety of disciplines: art, fashion, textile design, products and packaging, sculpture, even architecture, jewelry and horology. It's this diversity that makes Mobelaris stand apart from the other 'cut out the middleman' style e-tailers. We are here to make a point, a point of difference. From a twist in style to a major shape-shift of a household classic that puts us ahead of the curve.

Attention to Detail Looking at the intricate aspects of material quality, finishes, and packaging ensures Mobelaris delivers products of great quality and value directly to the doors of customers.

In Great DesignWe work with seasoned and up-and-coming designs from a variety of industries in order to find the most original and beautifully designed home furnishings for our customers.

AttentionIn an ever changing world of design and shifting materials availability and manufacturing processes, opens the doors for new design opportunities. Whilst maintaining halcyon design from Scandinavia, we aspire to source the very best in new design.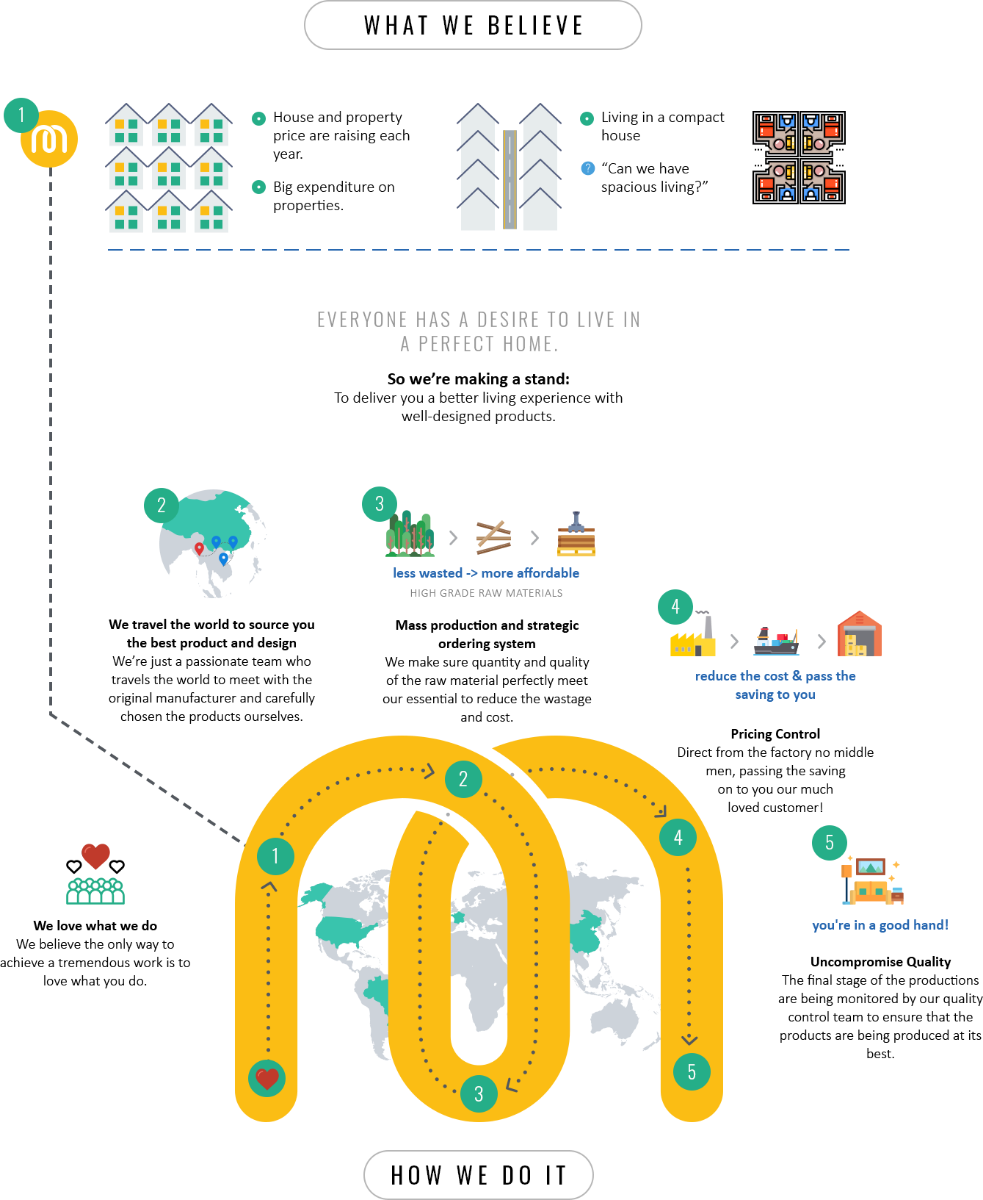 Built for You
With 1000's of items in stock from many of our partner warehouses around Europe, we can deliver products with super lead times. Our 'Dispatch' times are shown on every product page and gives an approximate time of when the product will leave partner logistics facilities. Times given are an approximation and generally verge on the side of caution.
You Buy We take orders daily, combine them and process them with our factories daily and some times weekly.
Picking / Manufacturing Seventy percent of our items are in stock, processed, picked and shipped within 3 days - 2 weeks. Large items, such as some sofas, side boards and some dining tables, ship within 8-14 weeks.
We Deliver We strive to keep you up-to-date via your 'My Account' as to where your order is. Should you have any problems or questions, email or send us a live chat request.

We deliver
throughout Europe!
Mobelaris strives to deliver to as many European countries as possible. All country option available on check out. If you have a requirement for delivery that isn't listed, please contact us directly for a quote.