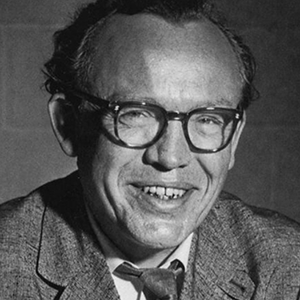 Most known for his furniture design, Finn Juhl was a Danish architect, interior and industrial designer. Together with fellow Danes Arne Jacobsen, Hans Wegner, Borge Mogensen and Poul Kjaerholm, Finn Juhl introduces Danish modern to midcentury America. His interest for making furniture began in 1930s when his father disapproved of his desire to be an art historian. Although trained in architecture, it was his modern furniture designs that made him an international name. His earliest works, designed in the late 1930s, are perhaps his most idiosyncratic yet one critic said it looked like a "tired walrus." But after many attempt, at age 39, Juhl made his U.S. debut in 1951 at the Good Design exhibit in Chicago and at MoMA in New York. He is most famous today for his iconic furniture designs including the Chieftan Armchair and the 108 Dining Chair which are now reproduced by Mobelaris
Baker Sofa

Inspired by:- Finn Juhl

From

£1,229.25

Normal price

£1,639.00
Looking for contemporary Finn Juhl furniture for your modern space? You are on the right site.
Planning to buy Finn Juhl furniture? Mobelaris has exceptional pieces for you.
One of the popular modernist designers was Finn Juhl. He was behind some of the most celebrated and timeless furniture designs of the 1940s and 1950s. He crafted his furniture with the mindset of a creative sculptor, shaping each piece with laser-focus and attention. Juhl's passion produced a structurally-impressive collection of chairs, sofas, tables, and sideboards.
Browse our line of Finn Juhl replica and have it delivered free of charge.
You get this special privilege if you live in the United Kingdom. Check out our latest display and get a chance to buy Finn Juhl furniture at discounted prices. Our Finn Juhl-style Baker Sofa is a premium reproduction of his 1959 masterpiece that reaped international recognition. We also have the Chieftain Sofa and Poet 2 Seater Sofa replicas
The Finn Juhl-inspired Pelican Chair of Mobelaris is made from the finest fiberglass material and supported by Oak Legs and Wood Frame. Other best-selling replica pieces are the Finn Juhl Model 1 Chair, Chieftain Chair, No. 45 Chair, Finn Juhl Sideboard, Finn Juhl Media Unit, and Nyhavn Desk. Every week, we replenish our inventory and put new items. We send notifications about our new arrivals and promos via email, so make sure to enroll in our email list.
Pick the modern design furniture in the UK and enjoy big discounts
We aim to uphold the legacy of iconic designers like Finn Juhl and give our clients ample opportunity to experience the pleasure of owning their masterpieces. He wanted every piece of his work as an expression of art and life. People who buy Finn Juhl furniture enjoy his unique and contemporary style.
Want to own a Finn Juhl replica now? Let's get it done!
Accomplish the order form to get the modern design furniture delivered free if you are a UK resident.
Read More
Read Less