Saarinen Tulip Oval Coffee Table - Walnut
Inspired by:- Eero Saarinen
From
£419.25
Normal price
£559.00
Delivered 10-12 weeks

Upon ordering your items will be handcrafted especially for you. This takes time and expertise so we allow 4 -5 weeks for manufacture, quality assurance and packaging. 4 weeks travel to the U.K., and then there's customs clearance and admin. It's worth the wait!
More Information
More Information

| | |
| --- | --- |
| Manufacturers Sku | No |
| Dispatched Date | Delivered 10-12 weeks |
| Lead Time | 16 -20 Weeks |
| Original Designer | Eero Saarinen |
| Marble | White Marble |
| Featured Product | No |
| Material | N/A |
| Piping | N/A |
| Chaise | N/A |
| Color | N/A |
| Size | N/A |
| Select Guarantee | No |
| Five Years Gurantee | Yes |
| Colours | No |
| Sample Fabric | No |
| Fabric Choice : | No |
| Heading 1 | PERFECT MODERN LOOK |
| Heading 2 | MINIMALIST EFFECT |
| Short Description 2 | This beautiful Saarinen Tulip Oval Coffee Table has a solid walnut top and white aluminum base, the perfect piece for your dining room. |
| Heading 3 | No |
| Short Description 3 | No |
| Heading 4 | No |
| Short Description 4 | No |
| Private Event | Use Category Settings |
| Private Event Landing Page | Login Page |
Product Information
Dimension: Width 90 cm, Depth 55 cm, Height 38 cm
Packing Dimension 1: Width 97 cm, Depth 63 cm, Height 10 cm
Packing Dimension 2: Width 55 cm, Depth 35 cm, Height 43 cm
CBM: 0.06 / 0.08 Product Weight: 31 kg
Safe Shopping

✕

Quality Guarantee
Mobelaris deliver beautifully designed, modern furniture with outstanding attention to detail direct to you. We cut out all of the middlemen, we don't have any showrooms, and we don't employ any salespeople. That means you get high-quality furniture at radically lower (and much fairer) prices than you would at a typical retailer.
We choose only the best factories that have superb quality control, not only in materials, but also in continuity of their manufacturing processes -- it's about making a quality product at a price consumers can afford.
Mobelaris offer a 5 year manufacturer warranty on all product, many items are manufacturered to order so lead time will apply. This is a manufacturers warranty Terms & Conditions apply click here
✕

30-Day Satisfaction Guarantee
We are confident you'll love your new Mobelaris furniture weve spent years choosing the best manufacturers at a competitive price point, without compromising on quality of super furniture and light and customer support.
However if your not happy with your products we offer 30 days retruns policy. We'll arrange to have it picked up and refund the full cost of the product you decide to return, we do state though that the item is to be in a 100% resellable condition.
Read more about our returns policy in the Terms and Conditions section here. Please also see current / updated weekly FAQS here
✕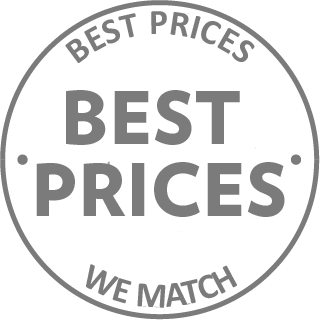 Price Competive V's Quality & Service
We try to remain competitive in a very competitive arena. The manufacturers we have choosen are the best in the market, we've spent years working with selected factories and have done so for a reason, this isnt just about the quality of the products but the service they provide be it after service, lead times or just damn right good communication.
Whilst however we do mark up our products accordingly there are lower quality products on the market which do have a place in this large online arena. If you however are looking for a piece of furniture or lighting to last a long tme you have come to the right place. Unlike most online store we have a manufactures warranty of 5 years, we offer some of the best photography and videos to show the customer the quality of the goods so they can make the right decision.
If you have found products that are more cost efficient than ours please contact us with the product names, qty and URL of competitors so we can assess if we can match. We will however not set up selve up to fail by offer inferior quality goods, its just not what were about.
Product Description
PERFECT MODERN LOOK
The replica of the Eero Saarinen Oval table inwood combines the advantages of a design table and an ergonomic table to optimize the space. You simply must be comfortable when sitting at the table and this beautiful table will achieve exactly that.
Read More
Read Less
PERFECT MODERN LOOK
The replica of the Eero Saarinen Oval table inwood combines the advantages of a design table and an ergonomic table to optimize the space. You simply must be comfortable when sitting at the table and this beautiful table will achieve exactly that.
Original Designer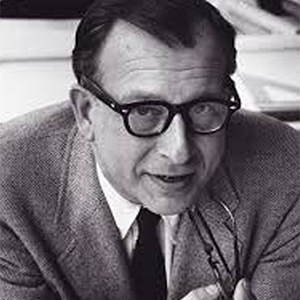 About the designer :
Eero Saarinen
View all products(17)
Eero Saarinen was a Finnish American architect and industrial designer known for his neo-futuristic style and ideas. He's had the pleasure of designing the Washington Dulles International Airport outside Washington DC, the TWA Flight Center in New York City and the Gateway Arch in St. Louis, Missouri. His family immigrated to the United States in 1923 and studied at Bloomfield Hills, Michigan where his father taught and was dean of the Cranbrook Academy of Art. He was well invested in is craft and chose to take courses in sculpture and furniture to express himself further. He took his studies to mind and even studied abroad at the Academie de la Grande Chaumière in Paris, France. Afterward, he went on to study at the Yale School of Architecture, completing his studies in 1934. Saarinen received critical recognition while still working for his father. His design the "Tulip Chair" won first prize in "Organic Design in Home Furnishings" competition in 1940. His futuristic design took him to further heights as he also won first prize in the 1948 race for the design of the Gateway Arch National Park (now known as the Jefferson National Expansion Memorial) in St. Louis, Missouri. Succeeding in his scheme, Saarinen was able to capture major corporations attention such as John Deere, IBM, and CBS. Asked to design their new headquarters and other corporate establishments.


The name Eero Saarinen is only used to describe the characteristics of the goods made to the original design, and not as a trademark.