Care Instruction Guide
Delivered 12 - 14 weeks
All items are dispatched within 2-5 working days. Some European dispatch times may be longer due to processing/admin. Any quantity of items that are not in stock or clearly displayed as due into stock with a certain date will be manufactured to order, please allow 12 - 18 weeks for these.
This item is not manufactured by or affiliated with the original designer(s) and associated parties. We do not claim any rights on any third party trademarks.
Product Specification
Material: Glass
Wattage: E27 LED 3 * 5W (Recommended)
Bulb Included: No
Dimmable: Yes / Independent Device Not Included
Cable Length: 180cm (Fully Adjustable)

Assembly: Electrician Advised
Instructions: Included
Look: Modern
Warranty: 5 Years
Product Information
Dimension: Width 35cm, Depth 90cm, Height 130cm
Packing Dimension 1: Width 118cm, Depth 93cm, Height 38cm
Packing Dimension 2: Width 48cm, Depth 46cm, Height 45cm
CBM 1: 0.417 CBM 1: 0.099 Weight: 5kg
Product Description
A UNIQUE PIECE IN YOUR HOME
This Njord Pendant Lamp is look like a simple and yet elegant, the ceiling lamp makes a dramatic addition to a variety of room settings.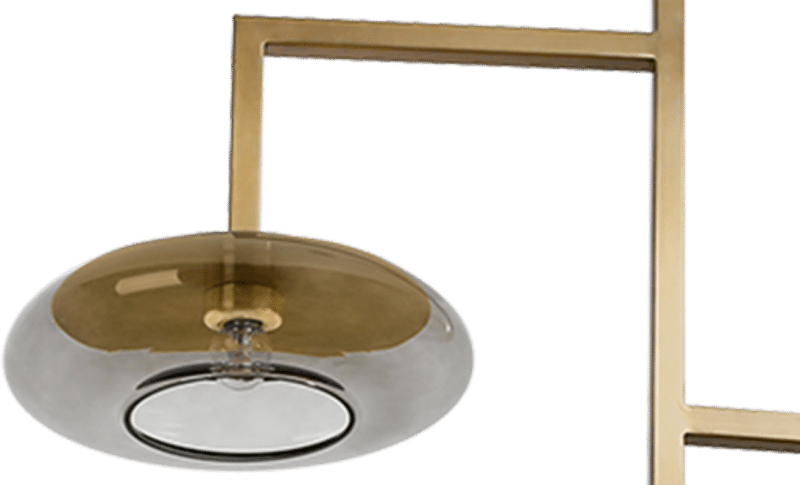 Designed as per the original
Made of classic material glass., looking stunning this has the added benefit of a highly reflective finish, thus providing further character to an interior space and taking on the characteristics of its surroundings.