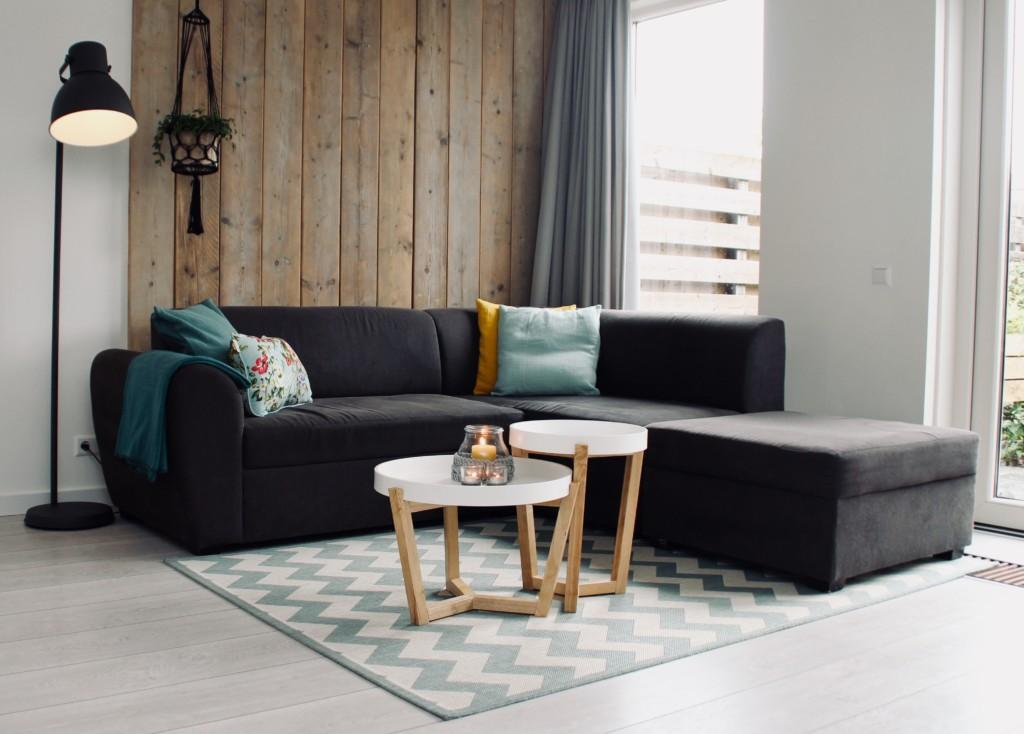 Every home needs a good sofa where everyone can relax, entertain, watch TV, or even take a nap. This piece of furniture is a major investment and the focal piece that influences the décor scheme of the entire area, hence the importance of spending time to find the perfect fit for your space. A smart way to know what you want is to answer three essential questions on how to choose a good sofa plus other tips that you can apply when you buy a sofa.
How to choose a sofa color?
Whether you like a contrasting, complementary, or coordinated look, following some rules on how to choose a sofa color will help you from making a mistake.
For traditional or classic themes, the ideal colors for sofas are brown, red, and gray. If your taste leans on a contemporary look, opt for black, white, or bold colors to highlight minimalist decors or geometric print accents.
Pay attention to the color of your flooring. For light wood floor or carpet, select darker shades. Bold shades or light-colored sofas are best for dark hardwood floors.
Neutral, solid, or dark shade is an excellent choice if you want a time-resistant sofa color. Another option is to pick a classic color combination like red and gold, black and white, or blue and gray.
How to choose a sofa style?
With a lot of options in the marketplace, always go for the style that suits your needs and taste.
For a modern look, consider a sectional style sofa or tuxedo. The clean lines and aesthetics of these pieces offer an impression of space and openness.
Lounge style sofa or loveseat will complement a traditional living room setting. Their timeless design scales up the elegant look of your living room.
For shabby chic style, go for a chaise lounge. Its laid back charm blends well with retro or modern pieces of furniture and accessories. Go all out with a velvet, vintage chaise lounge to produce a more classic feel.
If your aim is a warm and cozy vibe, choose a country cottage style sofa with classic prints and vibrant colors. Add some plush cushions and you're done!
How to choose the right size of a sofa for a room?
The sofas size impacts the general appearance and ambiance of your living space.
For a tiny room, consider getting a small sofa or couch with strong design elements to make it a statement piece.
A big sofa is perfect for a large space because of the open layout. If you want plenty of seating space for your family and guests, opt for a round-shaped piece or sectional sofa.
Create a cohesive and relaxing room environment by not placing a huge, overstuffed couch to go with small pieces of furniture.
Other cool tips on how to choose a good sofa
Invest in quality. The determining factors of quality include frame, padding, and cushioning. When you sit on it, you shouldn't feel the frame. The spring should bounce back when you stand up and the seat cushion retains its shape when you sit.
Decide on the sofa material. Leather sofas are durable and offer a modern look to your room. Fiber sofa is attractive and easy to clean, while the silk requires heavy maintenance, but exudes rich and delicate impression.
Ready to buy a new sofa? Go out and find a trendy investment that will give you long years of comfort and functionality.