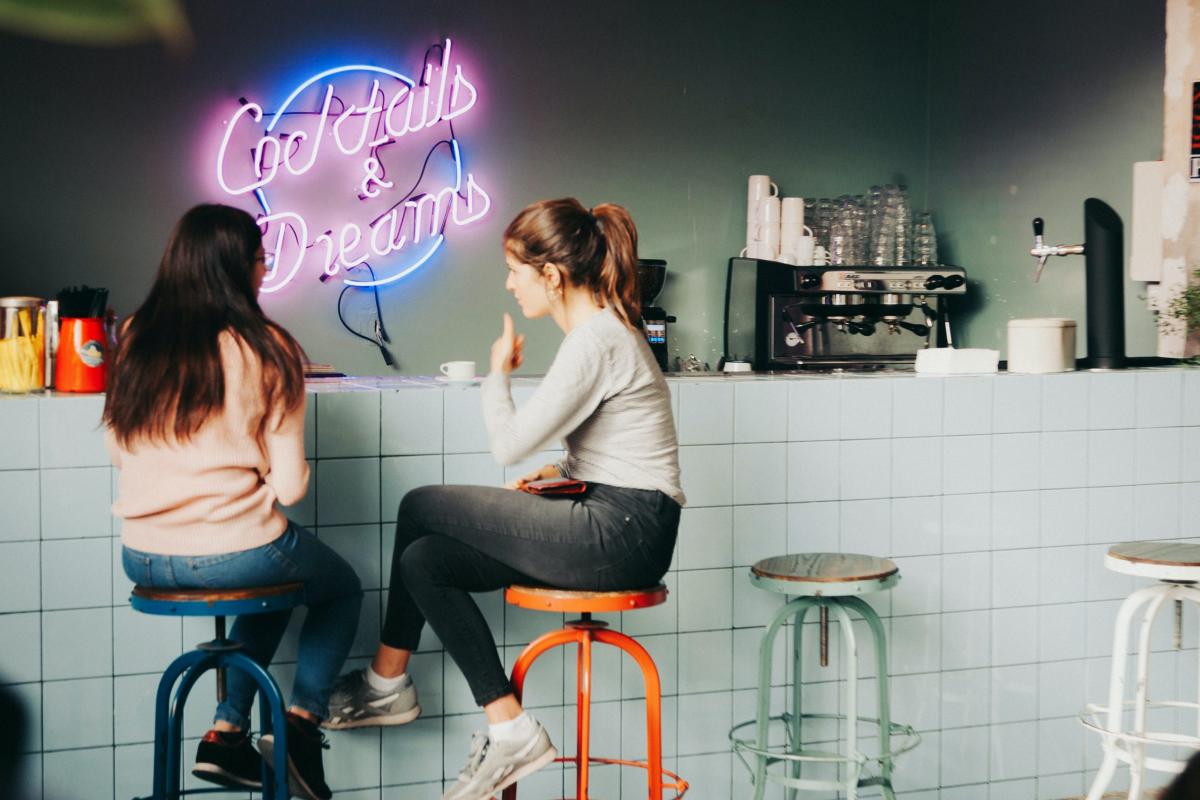 A stylish modern stool design is key to creating a perfect entertainment, media, kitchen, or gaming room. A bar is not complete without a bar stool. It is an absolute must-have, which is not only functional but also adds exquisite detail to your home counter, making it more fun to entertain friends or bond with your family.
Check out this list of 10 modern design bar stools for your home bar project:
1. Eames bar stool
Couple designers Ray and Charles Eames perfected the molded single-shell construction from wood to veneer materials, resulting in the creation of one of the top-rated bar stools- the Eames bar stool. It has become a much-sought piece of modern-classic stools and inspired a lot of replications. This remarkable bar stool with four leg chair base offers perfect balance and stability while bringing a distinct character to your home space.
2. Erik Buch bar stool
One of the coolest bar stools that you can own is the Erik Buch stool. It features the authentic Danish craftsmanship and style that fits any type of interior design. This modern counter stool features a solid and sturdy wood base that evokes organic and refreshing appeal that is enhanced by the creative pattern of slightly curved edges for optimal support and comfort of the occupant.
3. Hans J. Wegner stool
The Hans J. Wegner CH56 stool is a popular choice because it brings a chic, inviting atmosphere in any commercial or residential spaces. The simple, prolific, and sturdy appeal makes it the best barstool for homes, restaurants,
bistros, or bars.
4. Harry Bertoia bar stool
One of the top modern bar ideas is to incorporate innovative seats that bring novelty and fun. One of them is the Harry Bertoia metal bar stool. It is recognized as the quintessential contemporary seat that complements cafés, bars, offices, and kitchens. The tubular, welded steel frame and raised curved seat with cushion implicitly showcased Bertoia's brilliant talent in sculptures. It is also an innovative, impressive, and extremely practical choice.
5. Xavier Pauchard stool
Another well-loved modern stool design is the Xavier Pauchard Tolix Stool. This striking and robust European-style stool is one of the best-in-class furniture collection of Pauchard. It features a weather-resistant Galvanized finish that makes it ideal for outdoor or indoor use.
6. Arne Jacobsen stool
On the list of top-rated bar stools is the Series 7 Barstool by Arne Jacobsen. It represents the influence of Mid-Century Danish design which is characterized by bent plywood design. This 1955 classic seat is a fully functional and beautiful accent in any urban style living space.
7.Cherner stool
This 1958 Norman Cherner bar stool is recognized as one of the dramatic and coolest bar stools that use the molding plywood technology. This lightweight seat features a laminated back and seat that offers extreme comfort.
8. Robert Bar Stool
The inlay, solid wood design and the sturdy steel base give this Robert Bar Stool a modern industrial appearance. It is perfect for homes with contemporary furniture, bare brick walls, or wooden floorboards, letting you infuse the modern bar ideas with the industrial interior style.
9. Shin and Tomoko Azumi stool
One of the top-rated bar stools is the Azumi's LEM Height Adjustable Bar Stool. It comes with an innovative sinuous seat that features an extended metal footrest. The trendy seat is firmly fastened to the strong metal pedestal base,
making it a more stable and versatile pair of high tables, bars, or island counters.
10. Master stool
The filigree appearance of this Master stool from Kartell is inspired by the fusion of styles of iconic Jacobsen's Series 7, Eames' Eiffel Chair, and Saarinen's Tulip Armchair. Imitating the delicate silhouettes and features of these masterpieces resulted in the introduction of Masters series that delivers a perfect hybrid of furniture and modern design bar stools for contemporary homes.
These 10 design bar stools have become fundamental fixtures that can add a touch of elegance and charming vibe in your home space. When choosing the ideal pieces, it is vital to buy a bar stool that will perpetuate the history and
culture of a particular era.