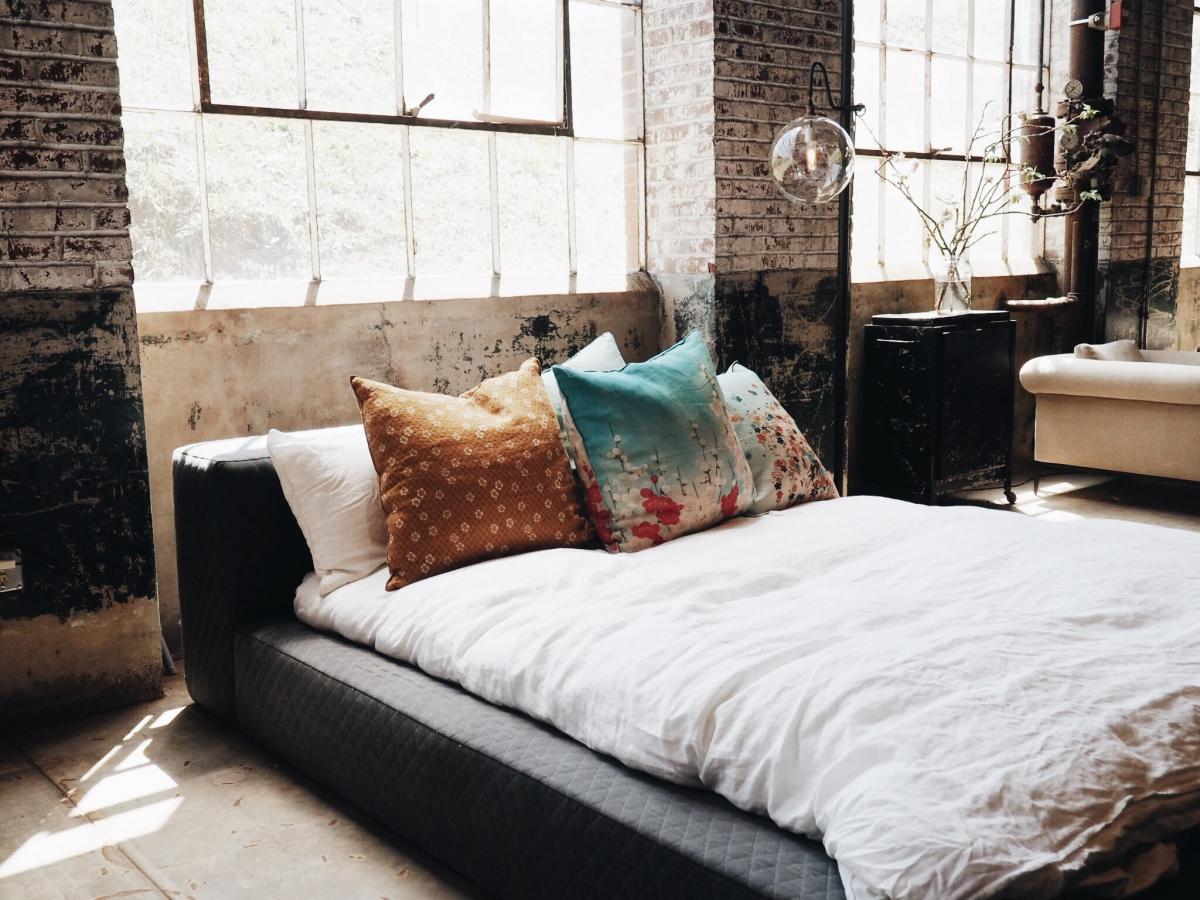 There is a popular trend that recognizes the beauty of unfinished look, metal or wood materials, and utilitarian furnishings. We are talking about the contemporary industrial design that conveys a "warehouse appearance" and celebrates modern minimalism with trendy house design inspiration.
Here are the top 20 industrial interior design ideas that can help you transform
your home:
1. Expose the steel beams, pipes, ducts, as well as unfinished woodworks.
They are the signature elements of industrial design. By stripping or leaving them uncovered, designers or homeowners showcase the original purpose of the area with a personal design twist.
2. Create a modern factory vibe by combining polished wood, glass, and steel.
Combine industrial furniture and vintage-inspired home furnishings to get the best of different worlds.
3. Begin with neutral tones to keep a clean, elegant look. Infuse gray, brown, tan, and metallic colors to have a more inviting and warm ambiance.
4. Opt for an open concept layout. This open design promotes seamless, airy, and spacious vibe.
5. Mix antique and modern industrial furniture. Find antique pieces that are inspired by laboratory or old factory items, while embracing the convenience of modern design furniture in the UK.
6. Add in a touch of turn-of-the-century feel. Accessorize the space with chic industrial accessories that include vintage arts, parts of a factory machine, distressed leather items, and other objects with an interesting history.
7. Recreate an authentic retro look. Have wooden panels, high ceilings, or metal windows and doors. Select sleek industrial furniture with a brushed or oiled finish.
8. Transform your space into two floors. The easiest way is to construct a steel spiral staircase that winds up to the elevated sleeping area or workspace.
9. Give your living space an artsy appearance. Put pieces of art Deco objects or create a statement wall for industrial eschews paintings.
10. Get a stylish modern fireplace as a focal point. It is perfect for a totally utilitarian style that needs a dash of warmth and colors.
11. Line your wall with Scandinavian-style shelves. Display your valuable collection and favorite décor items with pride.
12. Catch the interest of everyone with an exposed brick column or panel. This is one of the top industrial style interior design ideas that remains a favorite of many home decorators.
13. Use two sides of your wall to display your collection of books. Add a Mid-Century armchair or a coffee table with a contemporary industrial design to make it more homey and attractive.
14. Play up with different lines and curves to transform your space. Do not be afraid to infuse a variety of shapes to achieve the unique style and character you want.
15. Find the style you want by trying different industrial home interior design ideas. Learn to mix and match different materials, colors, and patterns.
16. For a classic look, add more details and less color. Opt for monochrome shades and simple designs of furniture and furnishings.
17. Add industrial-like lighting fixtures. Add cabled rectangular bulbs, brass floor lamps, and statement pendant lighting for a dramatic effect and flair.
18. Optimize the copper element smartly. Add objects with industrial-style copper accents to enhance the charm of your living space.
19. Learn from a popular list of house design inspiration to create your own style. If you like wood elements, go for weathered or reclaimed wooden floorboards, wood wall paneling, or wood headboards.
20. Less is more. Maintain a clutter-free and comfortable space by choosing modern design furniture in the UK with simple details.
In essence, the industrial design provides high-functionality, understated glamor, and ultimate comfort in your living space.